Giving You Crafty Inspiration for Every Season of the Year
Happy Spring!
Hello crafters! Spring is finally here in Ohio. We had a mild winter but there is still nothing like seeing the magnolia tree in my front yard bloom and the daffodils peek out of the cold ground. I hope you all enjoying the winter holidays and had a nice Easter!
---
Here's the Latest Craft Additions to the Site
Paper Heart Mobile (a great decoration for a child's bedroom)
by Crafts For All Seasons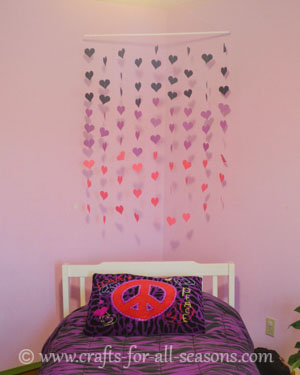 This pretty mobile is easy to make. The hearts are cut out from card stock. I used my Cricut die-cutter, but a heart punch would work as well. This makes a really unique decoration for a teen's bedroom. This would also work great hanging in a classroom for Valentine's Day!
Here's the Latest Craft Submissions from Visitors to the Site
Rice Jewel Rings
by Jeanine (South Dakota)
I thought this project was truly unique! Jeanine was kind enough to share her craft with us. These rice in the middle of these rings really make an interesting piece of jewelry.
Vinyl Pendants
by Jeanine (South Dakota)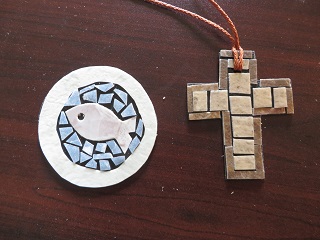 Here's another craft from Jeanine. She uses leftover vinyl floor tiles to create some very nice pieces of art. They can be worn as a necklace or used as a decoration.
Greeting Card Butterfly
by Jeanine (South Dakota)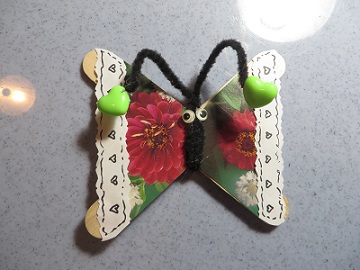 And look how cute this is! She uses two wooden craft sticks and makes the wings with a recycled greeting card.
Piggy Pocket
by Jeanine (South Dakota)
Don't throw away any old blue jeans until you cut out those pockets! This looks cute hanging over a door knob or on a child's locker.
Sheep Wristband
by Jeanine (South Dakota)
This is a little sheep decoration that a child can wear around their wrist. The base of it is made with a pool noodle! Kids will like putting the little sheep together with pom poms or cotton balls.
Juice Can Trinket Box
by Jeanine (South Dakota)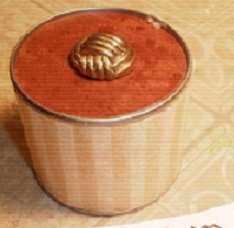 You can craft with many materials that you would normally throw away. Here is a perfect example. Jeanine shows how an ordinary juice can is transformed into a a pretty trinket box.
---
Here's some other recommended projects from the site, to celebrate our seasons coming up!
For Mother's Day:
Mom would love a necklace with photos of each of her children, or a cute tissue holder for her purse. The flower pot pens also make great gifts for Mom!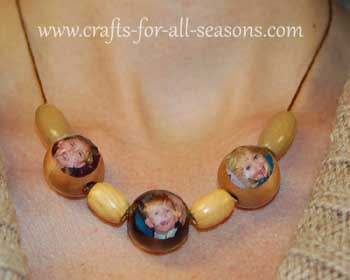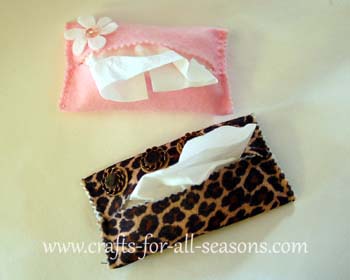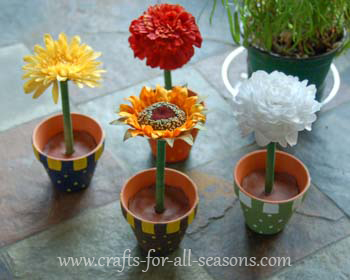 Click here for more
Mother's Day Crafts!
For Father's Day:
Dad would love his own personalized can koozie, or a photo holder or pencil holder for his desk. All of these projects are very easy to make, but they mean so much!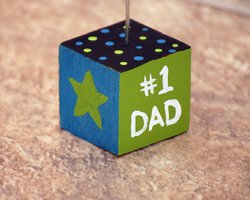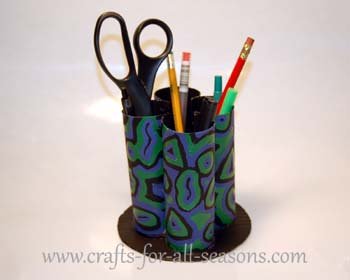 Click here for more
Father's Day Crafts
!
---
Subscribers only get access to a new craft each quarter. You will need to enter a password when you follow the link to the page. The password is "diy".

Photo Craft: How to Transfer a Photo to Wood - PASSWORD: diy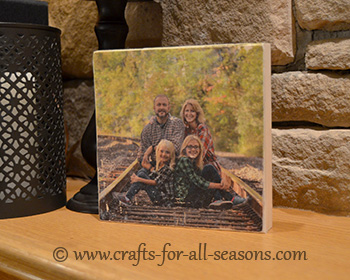 This step by step tutorial shows you how you can make your own rustic pieces of art, with your personal photo! Any photo can be printed on regular printer paper and transferred to wood. Check out the tutorial to see how it is done.
Don't forget the password: diy


---
As always, you can contact me with any specific questions you may have.





That's all for now! I hope you each found a craft you would like to try making, or some inspiration to try a new one.
Happy Crafting,

Karen from Crafts For All Seasons