Giving You Crafty Inspiration for Every Season of the Year
Welcome Fall!
I hope you all had a wonderful Summer! October is here, the heart of Fall season. We have many wonderful holidays coming up, and they are my three favorites. Halloween, Thanksgiving, and Christmas!
I have updated the
DIY Halloween costume project page
, so be sure to browse through the many creative costumes if you need some ideas on what to dress up as this year. Most of these costume ideas were submitted by all of you... thank you very much for sharing. Please share the pin below so you can easily bookmark the page so you can visit it each year.


I'm always accepting new costume ideas and photos, so please continue to share your wonderful ideas with us all!
Thank you as always for subscribing and for your continued support. I am so thankful for my followers and visitors!



---
On to the new crafts!
Wine Cork Pumpkin
by Crafts For All Seasons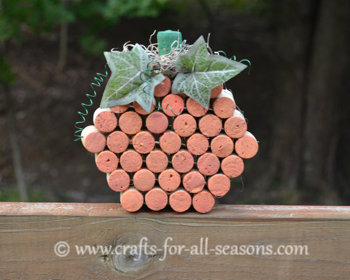 This wine cork pumpkin can be made in 20 minutes! That's how long it took it took me from start to finish. With the help of a hot glue gun, this cork pumpkin goes together fast. And if you are anything like me, and have LOTS of wine corks saved, here's another project to use those corks. This wine cork pumpkin looks great on a mantle or a shelf for Autumn.
Monty Python Black Knight Costume
by Crafts For All Seasons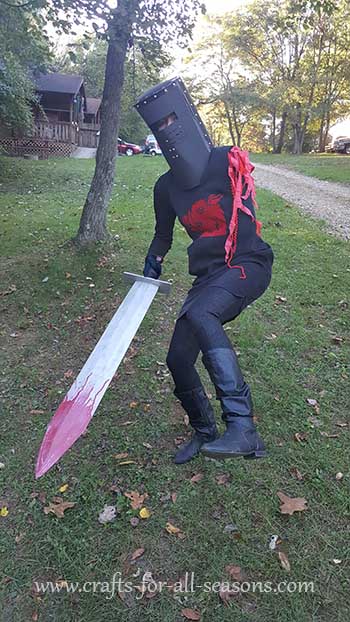 I have two new Halloween costumes for you this year. One is the subscriber only craft (see below). This black knight is the iconic character from the movie Monty Python and the Holy Grail. The costume was very easy, and the helmet is made out of black FOAMIE sheets. It looked realistic, and even close up the helmet looked like metal. I had so much fun playing this character! I jumped around, kicked, and waved my huge sword while quoting all the famous lines - "it's only a flesh wound!" Only a few knew who I was, but it was worth if for the true fans, who thought this costume was very funny! This costume won the Most Original at our annual Halloween costume contest.
---
Here's some other recommended projects from the site, to celebrate the upcoming seasons!

Click on the photos to jump right to the project page




For Halloween:





You can make a beautiful planter by spray painting over autumn leaves, create a paper mache spider nest for your front porch, or enjoy candle light in an autumn leaf decoupage mason jar.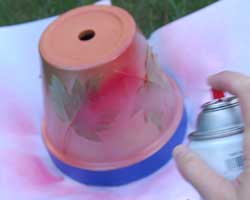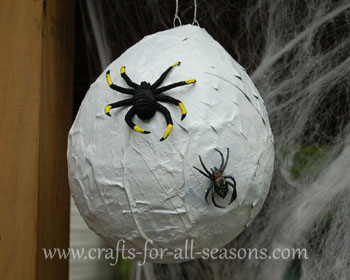 Teen and adults will enjoy creating unique Indian corn napkin rings using polymer clay, or a light up glass block turkey. Kids will love weaving turkey tail feathers on a paper plate to decorate for the Thanksgiving holiday!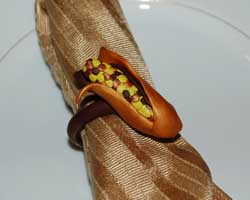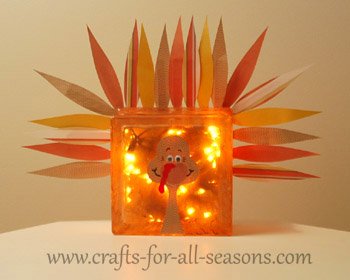 The Crafts for All Seasons Christmas page is full of great craft ideas. Capture a child's handprint by creating the snowman ornament, or make a candy cane pin to wear. The paper cone trees are one of my favorite decorations to make, and they are very inexpensive to make.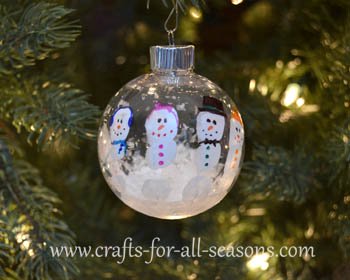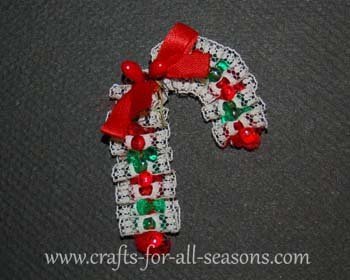 ---
Subscribers only get access to a new craft each quarter. You will need to enter a password when you follow the link to the page. The password is "dream".

DIY Cupcake Costume - PASSWORD: sprinkles


This year I made these two cupcake costumes for my daughter and her cousin. The cupcake liner is made out of colored poster board, and it is wrapped around a small laundry basket, both from the dollar store. The frosting is made from tulle sewn together to form a tube and stuffed with poly-fill. The entire costume cost $15 to make. Click on the project link to get all the step by step directions.
Don't forget the password: sprinkles


---
As always, you can contact me with any specific questions you may have.





That's all for now! I hope you each found a craft you would like to try making, or some inspiration to try a new one.
Happy Crafting,

Karen from Crafts For All Seasons