Hello Crafters!
Happy New Year to you all! I hope that you all enjoyed your holidays.
Crafts For All Seasons is celebrating its 10 year anniversary! It has been my pleasure to share craft projects with you all the past 10 years. I appreciate your support and loyalty. Some of you have been with me from the beginning. When I first started this site in 2007, I only had one daughter who was 3. Now Madison and Paige are all grown up, and my husband Jon and I have been married for 17 years. Over the years, my children's pictures have appeared in my craft tutorials. I've shared some of them below.
Here's Madison, my oldest daughter, back in her early days: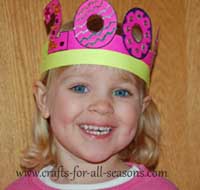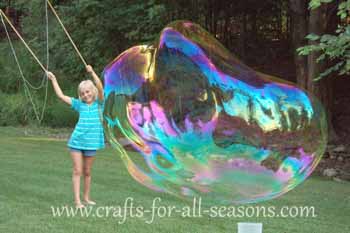 And here's Paige, during her first two years: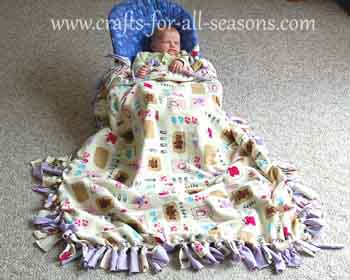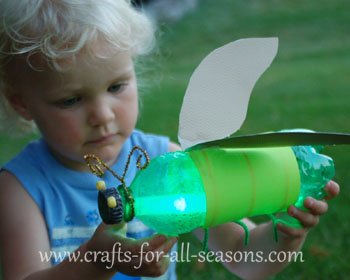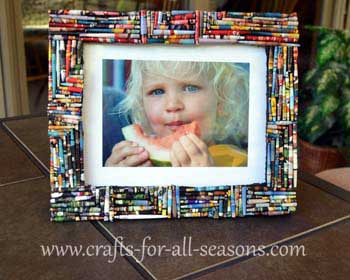 And here they are now, Madison is 12 and Paige is 9:
Crafts For All Seasons would not be successful if it was not for all of you. Thank you for being a loyal subscriber! I hope to continue to share craft projects with you all for many more years!


---
Here's the Latest Craft Additions to the Site

Love String Art
by Crafts For All Seasons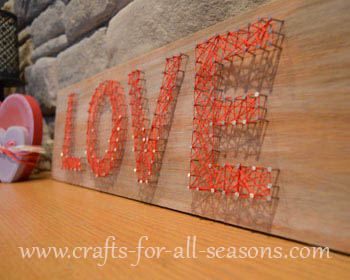 Modernize your Valentine's Day decor with some simple string art. If you haven't tried this technique before, this is the perfect project to give it a try. The string art letters that spell LOVE will spread more love into your home.


---
Here's some other recommended projects from the site, to celebrate our seasons and holidays coming up!
For Winter:
If you live where its snows, try making a snowman snow gauge to place outside your window. The snowman is attached to a yard stick so you can quickly measure snowfall. Or, you may want to try making snow covered branches or button snowflakes to add to your winter decor this season.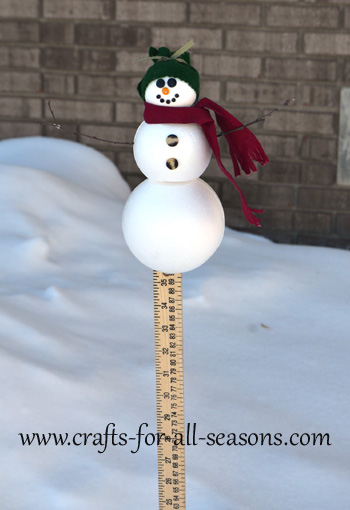 For Valentine's Day:
Valentine's Day is quickly approaching! I love these DIY shirts that you can wear for the season - the hearts are made from your thumbprint! Also, this heart mobile is not just for the classroom on Valentine's day. It also would look perfect hanging in a bedroom at home. Or try making a simple pin using rolled polymer clay roses.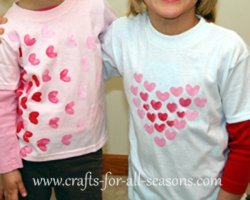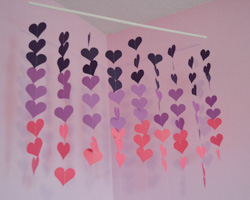 For St. Patrick's Day:

St. Patrick's Day is all about wearing your green! Try making some quilled shamrock earrings to show your spirit. Kids at school or at home will love making a jingle bell shamrock necklace or a paper plate leprechaun.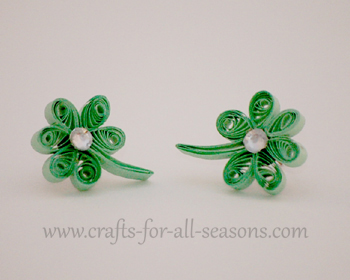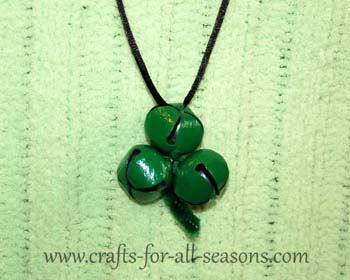 ---
Subscribers only get access to a new craft each quarter. You will need to enter a password when you follow the link to the page. The password is "alphabet".

Sharpie Monogram Mugs - PASSWORD: alphabet


Sharpie monogram mugs - I just discovered a new favorite DIY gift that is so incredibly easy to make, that I want to give these out to all my friends! They are not only easy, but very inexpensive. Click to read all the step by step instructions.
Don't forget the password: alphabet


---
As always, you can contact me with any specific questions you may have.





That's all for now! I hope you each found a craft you would like to try making, or some inspiration to try a new one.
Happy Crafting,

Karen from Crafts For All Seasons