Tips and Techniques
Below you will find detailed articles on tips and techniques on how to do certain crafts. Come here before you begin a project if you have never used the technique before. Each link will open up an article to discuss the aspects of the technique with lots of hints and advice.
Although I love making all sorts of crafts, I am not an expert in all the different areas of crafting. Think of it all... painting, knitting, crocheting, pottery, paper crafting, macrame, wood crafts, metal work, fiber crafts, ceramics, jewelry making, the list goes on and on!
If you feel you know about one of these subjects well, I invite you to write an article sharing your knowledge, and describe some tips and techniques tailored for a beginner. I will post your article here on this page, and I will include a link to your website or blog, and a brief bio of you (if desired). If you are interested in submitting an article, please
click here to contact me
.
---

Using Embossing Powders - This is a video tutorial on how to use embossing powders with rubber stamps. I demonstrate how to use Whispers metallic embossing powders with a heat gun to make beautiful embellishments for greeting cards, tags, and scrapbooks.




Facts about Craft Glue - The Instant Adhesive! - When choosing an instant adhesive for your craft project, there are many to choose from. This article explains what type of craft glue is best for the job.



Working with Polymer Clay - Polymer clay is one of my favorite mediums to work with. This article discusses tools needed, how to condition the clay, how to avoid fingerprints, glazes and acrylic coats, and more.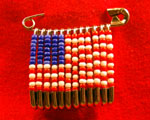 Helpful Tips for Making Beaded Safety Pins - This article is a must read if you haven't made these type of pins before. It will give a few pointers and short cuts, and will help eliminate any frustration you may encounter on your first beaded craft.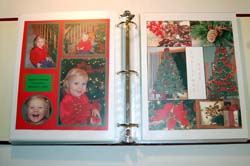 Introduction to Scrapbooking - This informative article describes types of scrapbook albums, common tools needed to get started, how to organize all your photos, and how to do simple layouts.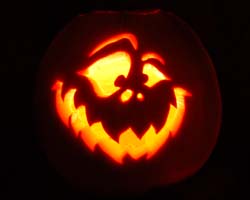 Pumpkin Carving Tips - This article not only describes how to choose and carve the perfect pumpkin, but also how to roast the seeds, fix any carving mistakes, photograph your pumpkin, and includes tips to preserve your pumpkin to last longer.
Click Here to Order my 650 page ebook,
A Year of Creative Crafts
.
Work From Home
- I've turned my passion for crafting into an extra income with Crafts-For-All-Seasons.com - find out how you could do the same.