About Me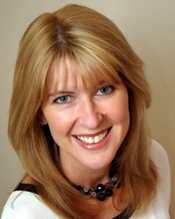 Hello Crafters! I would like to introduce myself to you all. My name is Karen and I live in Cleveland, Ohio with my wonderful husband and my two little girls. I have many hobbies, but one of my favorites is making crafts!
I've been making crafts since I was small. While growing up my mother always had miscellaneous craft supplies on hand, so I had fun getting creative with them. We also enjoyed attending craft fairs together, and the unique crafts I saw would always inspire me. I enjoy doing the same with my daughters now. I built this site so I could share my favorite crafts with you all. I welcome you to share you crafts as well! There is a place on each holiday/season page for you to
submit your craft
. Your craft will become its own page on this website. You can invite others to link to your page, and visitors will have an opportunity to leave comments. If you have your own website or blog, I will link to it in your craft submission. In this way we can all share the creations we love to make!
If you would like to read about how I built this website (when I knew nothing about web design), and how it has turned into a successful e-business,
please click here
. Maybe you'll be on your way to financial freedom too!
Thank you for visiting Crafts For All Seasons, and I welcome you to check back often. Consider signing up for my free newsletter,
"The Creative Crafter"
, which is sent monthly and informs you of all updates along with a new monthly craft that only subscribers get to see!