I'm changing the look of this website, but it is a work in progress. You may notice some pages look different than others, until I get the update done.  Thank you for your patience!

Thanksgiving Crafts to Show Our Thanks

I've gathered up some of my favorite Thanksgiving crafts to share with you. Thanksgiving is a time to be thankful for what we have, so you will find several crafts for children that revolve around this theme. There are also some ideas for decorating the Thanksgiving table this year. From placemats, place name holders, napkin rings, or centerpieces, there is something for everyone.


Thanksgiving is an autumn holiday that is very fun to decorate for, because of the beautiful colors. I love pumpkins, leaves,  and all the warm hues of Fall.  If you are looking for Fall related crafts, be sure to also check out my Fall page.

Many of you know that I enjoy working with polymer clay, so I had to include some of these projects.  Older teens and adults will appreciate the polymer clay napkin rings and the cute turkey.  These projects take a bit more patience and time, but the results are worth it.  I show you step by step how to make each item, so give it a try!

And for the kids?  Well, you will definitely find plenty of fun turkey crafts for the kids to make!  The paper plate cornucopia is one of my favorites for young children because they get to cut different foods and vegetable pictures out from magazines and glue them on to a paper plate, that has been cut and glued to resemble a cornucopia.

The thankful turkey craft really gets children to think about things they are thankful for.  Each feather on the turkey has a word on it, something the child is thankful for.  Give each child twelve feathers and see what they come up with.  It is all about counting your blessings nad being happy with what you have. 
Happy Thanksgiving!

Do YOU have any Thanksgiving crafts you would like to share? It can become its own page on this website. Click here!

Thanksgiving Crafts

If you would like to see more Thanksgiving projects have picked by me, please visit by page on Pinterest.

Check out Easy Crafts For Kids for easy and fun Thanksgiving Kids Crafts!
Are you enjoying these crafts? If so, I would LOVE a cup of coffee!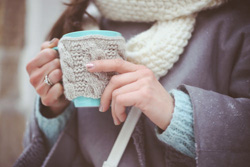 Every little bit helps! If you are enjoying this site, would you consider making a small donation? I use the extra money to help with the cost of craft supplies (and yes, sometimes a cup of coffee too)!  This income keeps me motivated and in the craft room where I belong, to keep creating... so I can continue to share crafts with you all. Thank you for your consideration!