Q-tip Skeleton
This Q-tip skeleton is a wonderful craft for children to make this Halloween!
The best thing is, there are not many supplies needed at all, and most likely they are in your house right now. A child may need some help from an adult to cut the Q-tips in half, as some of them can be a little tough to cut through.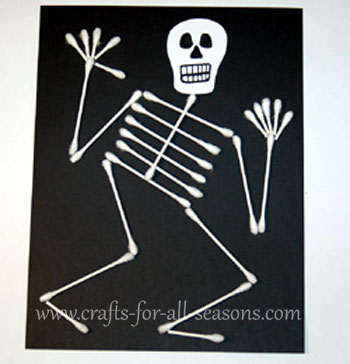 Things Needed:


18 Q-tips
Black cardstock or construction paper
White paper
Black marker
Scissors
White glue

1. Begin by gluing 6 whole Q-tips on the black cardstock for the skeleton's ribs.
2. Glue 1 Q-tip perpendicular over the ribs to act as the backbone. Have the Q-tip lie flush with the last rib, but poke up longer than the top rib, to act as the neck bone.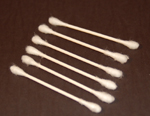 3. Draw a skull on the white paper with a black marker, and cut it out.
4. Glue the skull on the paper above and touching the neck bone.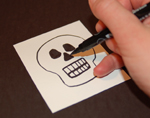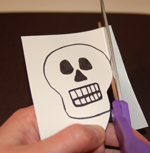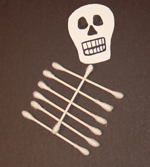 5. Glue 4 whole Q-tips for the arm joints and leg joints, as shown in the finished photo below.
6. Cut 6 whole Q-tips in half, or make them even shorter if you like (like I did). These are smaller bones that can be used as the 10 fingers, and 2 to be the feet. Glue them in place.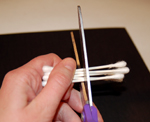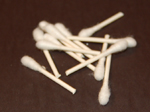 7. Hang on your front door for the Trick-or-Treaters!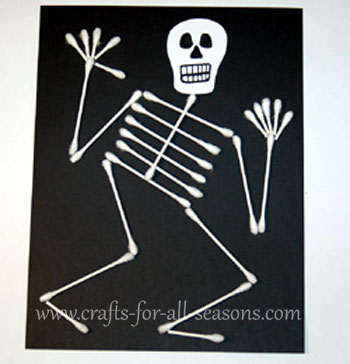 Like This Page?
Click Here to Order my 650 page ebook,
A Year of Creative Crafts
.
Work From Home
- I've turned my passion for crafting into an extra income with Crafts-For-All-Seasons.com - find out how you could do the same.