I'm changing the look of this website, but it is a work in progress. You may notice some pages look different than others, until I get the update done.  Thank you for your patience!

Candy Cane Reindeer

Preschool Christmas Craft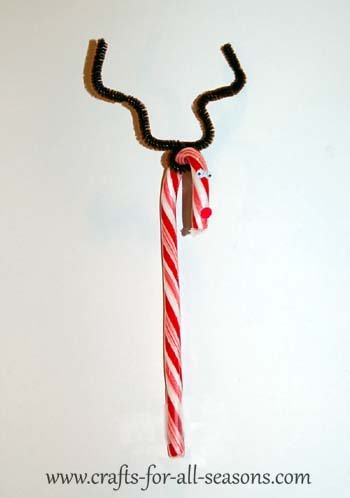 Candy cane reindeer are a classic preschool Christmas craft for children.
They can be hung on the tree as a decoration and then eaten up later! Here are the simple project instructions that show how quickly these can be put together.
Try tying them on your Christmas packages as an extra adornment or giving them out with hot chocolate!
Materials Needed:   
candy cane
glue
brown pipe cleaner
2 googly eyes
1 small red or black pom pom
Instructions:

1. Begin by dotting on some glue where the eyes and nose will go, then attach these facial features and allow to dry.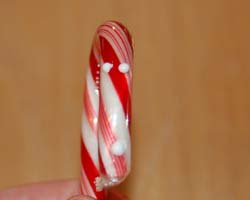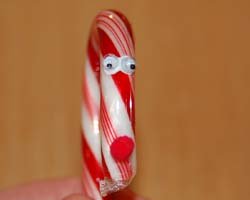 2. Twist the pipe cleaner around the top of the candy cane once or twice to secure. Then bend them in an antler shape and trim them to size, if necessary.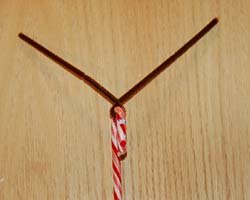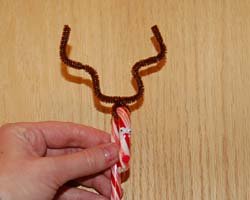 3. Wow, that was easy! The reindeer is ready for gift giving. Enjoy!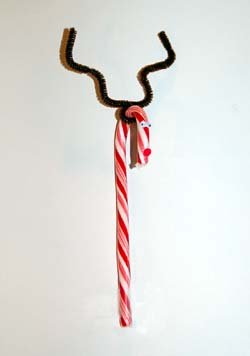 Are you enjoying these crafts? If so, I would LOVE a cup of coffee!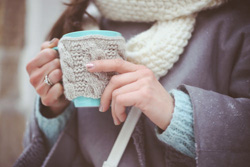 Every little bit helps! If you are enjoying this site, would you consider making a small donation? I use the extra money to help with the cost of craft supplies (and yes, sometimes a cup of coffee too)!  This income keeps me motivated and in the craft room where I belong, to keep creating... so I can continue to share crafts with you all. Thank you for your consideration!