Snow Covered Votives
These snow covered votives give a beautiful, warm effect when lit with a candle.
The outside of the plain glass votive holders are decorated with fake snow. Votive holders can be found at the dollar store, or at thrift shops and garage sales. Get creative, because this project can be used on all different types of glass containers. Try this on a small wine glasses and place a candle inside, for a beautiful effect!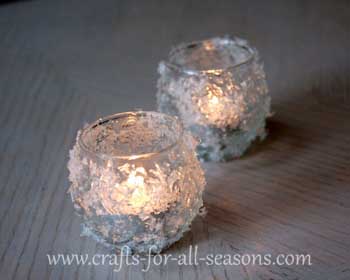 Things Needed:

plain glass votive candle holders
decoupage medium, such as Mod Podge
paintbrush
imitation snow (the flaky type, found in craft stores during the Winter months)
paper plate
1. Begin the by shaking out some of the imitation snow on a paper plate.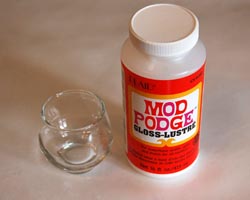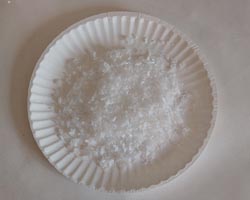 2. Give the votive holders a nice thick coat of decoupage medium, then dip the sides of it into the imitation snow.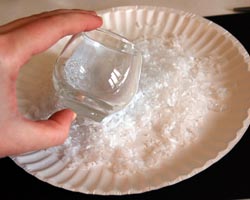 3. Allow the snow to dry on the votive holders very well before proceeding to the next step.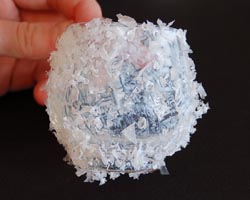 4. When the votive holder is completely dry, follow with another very thick coat of decoupage medium, over all of the snow. Allow this to dry for a couple days. After about two days, the decoupage medium will turn clear instead of white and give a beautiful frosty snow effect!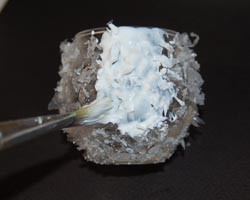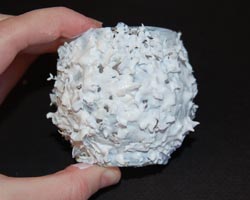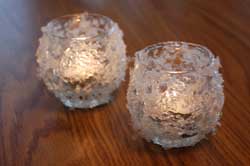 Like This Page?