Finding the Perfect Arts and Crafts Idea: All Occasion Crafts

Here are many arts and crafts ideas, which don't necessary fit into a season or holiday category. I call these my "all occasion crafts".  Some however, can also be used for a specific holiday or season so you may find them on the other directory pages too.

I find crafting to be so relaxing. I, like many others, lead a very busy life. Sometimes it is hard to find time to craft. That is one of the reasons I made this website. It helps me to set aside some time to do crafts.
The fact is, I love to craft, so this isn't a chore at all. Hopefully you do too, and I hope you will find time every so often to give yourself some "me time". Whatever your craft hobbies are, I hope you may enjoy some of these projects as well. These DIY crafts are perfect for yourself, your home, or to give away as a gift.
Many of these crafts are things for your home.  I have shared the art that I created for my home.  A personal favorite of mine is the reclaimed wood art and the city skyline of Cleveland made using string.

Please remember, I would love to see your work of your finished creations! Please share what you have done using the "share a craft" link below. I cannot thank you each enough for sharing your creativity and your arts and crafts ideas with the rest of us!

Do YOU have any crafts you would like to share? Let's add it the collection. Click here!
Arts and Crafts Ideas

YOUR Craft Submissions

The crafts that appear below were submitted by visitors. 
Thank you for sharing your creativity with others!

Would you consider a small donation? 
You will receive my craft ebook as a thank you!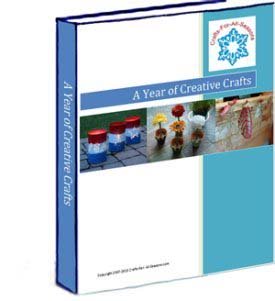 Every little bit helps! If you are enjoying this site, would you consider making a small donation? I use the extra money to help with the cost of craft supplies! With any $5.00 donation or more, you will receive my 650 page ebook full of 178 craft tutorials from this site.  Thank you for your consideration!
Click here to learn more about the book, and to make a donation.