Polymer Clay Crafts

I love polymer clay crafts, so here I share some of my favorites with you.  Each tutorial has step by step instructions with many photos to help along the way.  This makes it easy to attempt any project, even if you have never worked with polymer clay before.

If you are new to working with clay, you may want to read by tips and techniques article first, which gives some valuable hints, before you get started!
Polymer clay is shaped and formed, then cured by baking in your regular kitchen oven for about 20 minutes which turns it hard. It is sold in little 2 oz squares, wrapped in plastic, and is available in most craft stores.  There are sold under the brand names of FIMO, Sculpey, and Premo!

Polymer clay gives you the ability to make so many different projects.  It can be formed into intricate shapes easily.  With the vast amount of tools available today you can form textures, into the clay, or form facial expressions into figurines!  Many of tools do not even have to be purchased, you will find that things you have around the house will do the trick too.
You can also make beautiful pieces of jewelry with polymer clay.  Have you ever wondered how they make beads with those intricate designs in them? This is done by making polymer clay canes, and cutting off little slices of the clay to adhere on the bead.  I show you the exact technique, and how this is done, in the polymer clay Easter egg tutorial.  Be sure to check out this project to see how to make three different clay designs.  Soon you'll be making your own great cane designs!
Other projects that I share here are ways to make jewelry.  There are earrings, bracelets, and pins.  And I love make little figurines too! My favorite is the dragonfly, which I use translucent clay to create the pretty wings.

Let's start creating!

Do YOU have any Polymer Clay crafts you would like to share? It can become its own page on this website. Click here!

Polymer Clay Crafts


Shamrock Barrette

Polymer Clay Shamrock

Polymer Clay Turkey
Would you consider a small donation? 
You will receive my craft ebook as a thank you!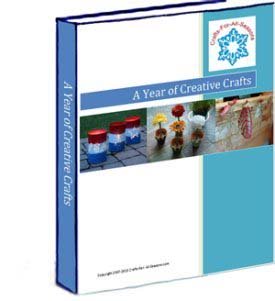 Every little bit helps! If you are enjoying this site, would you consider making a small donation? I use the extra money to help with the cost of craft supplies! With any $5.00 donation or more, you will receive my 650 page ebook full of 178 craft tutorials from this site.  Thank you for your consideration!
Click here to learn more about the book, and to make a donation.