DIY Crafts Just For Adults

A lot of DIY crafts are geared for children, and it is understandable.  Kids love to make things and schools and daycares are always on the hunt for new craft ideas.  But what about a list of more challenging crafts, just for adults?  Look no further, because this page lists all the crafts on my site that are adult favorites.
There are different reasons the craft may have made this list.  It may be because it is a harder craft to do, or because it takes a long time (kids can lose interest, as we know).  Or, it could be a simple craft but one that, in general, adults tend to enjoy.  Or, the DIY crafts may be something that you can use in your home, or for entertaining.

These are crafts that are everyday crafts, and don't fall into any season/holiday category.  Be sure to browse each holiday and season heading... there are more adult DIY crafts listed under each category!
I always like to point out a few of my favorites.  If you are into decorating your home with your own wall art that you made yourself be sure to check out the painted canvases, the reclaimed wall art, the state string art, and the wine cork board.  I loved working on these projects and I love the look they give my home.
I also love the alcohol ink tiles.  They can be framed and turned into little works of art, they look great in a collage.  Or, turn them into coasters.  They are fun to make and turn out beautiful.  The best part, is that they are super inexpensive to make and if you don't like they way it turned out, there is a way to erase it and start all over again.
I also like to make homemade gifts and a favorite of mine to give away are the beaded serving spoons. These make a wonderful shower/wedding gift or housewarming gift. I also love making my own wine charms to give away!

Do YOU have a DIY craft you would like to share? It can become its own page on this website. Click here!
DIY Crafts for Adults

Winter Crafts
Spring Crafts
Summer Crafts

Wind Spinner
Fall Crafts
Would you consider a small donation? 
You will receive my craft ebook as a thank you!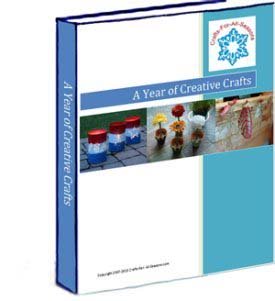 Every little bit helps! If you are enjoying this site, would you consider making a small donation? I use the extra money to help with the cost of craft supplies! With any $5.00 donation or more, you will receive my 650 page ebook full of 178 craft tutorials from this site.  Thank you for your consideration!
Click here to learn more about the book, and to make a donation.