Sparkling Gem Ornament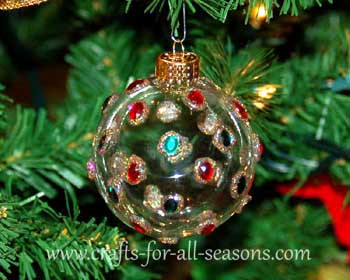 This sparkling gem ornament is made by gluing flat sided acrylic gems to a clear plastic ball ornament.
Each gem is then encircled with a line of glitter glue to add even more sparkle. These unique ornaments are easy to make and look very classy. Your friends and family will be impressed you made them yourself!
Clear ball ornaments can be found in craft stores and in the dollar stores around the holidays. These can be decorated in many different ways. If you would like to see other ways to decorate clear ball ornaments, check out these pages too: snowman ornament, tinsel ornament, paint swirled ornament, and snowflake ornament.
Materials Needed:   
Clear plastic ball ornament
Flat back acrylic jewel adornments
Glitter glue
Sparkling Gem Ornament Instructions
1. Begin this jeweled ornament by removing the top covering to the ornament and set it aside. Next, paint dots of glitter glue sporadically around the ornament.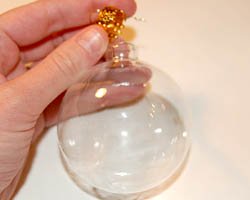 2. Place a jewel on top of each dot of glue. Allow to dry well.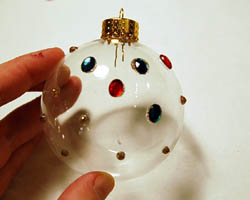 3. Trace an outline around each gem with some glitter glue, and allow the ornament to dry well. The ornament is now ready for the tree or to give away as a thoughtful gift.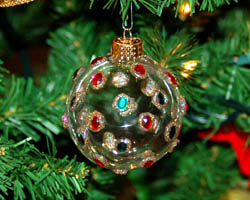 Would you consider a small donation? 
You will receive my craft ebook as a thank you!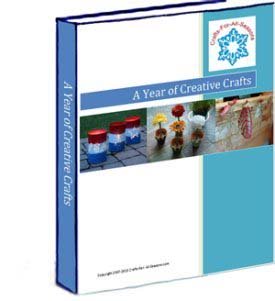 Every little bit helps! If you are enjoying this site, would you consider making a small donation? I use the extra money to help with the cost of craft supplies! With any $5.00 donation or more, you will receive my 650 page ebook full of 178 craft tutorials from this site.  Thank you for your consideration!
Click here to learn more about the book, and to make a donation.