Awesome Crafts For Teens That Are Fun to Make!

I've come up with a collection of crafts for teens that will keep you busy and get your creative juices flowing! Crafts for teens are super fun to make with your friends or when you are bored. Just think, you can make things to spruce up your teen bedroom, make cool homemade gifts to give away, or create some super unique jewelry. 

The other great thing about making crafts is that you can save your cash!  Whenever I see something crafty for sale in a store, I think to myself, "can I make that?".  Not only is the item totally unique when you make it yourself, but you will get a sense of pride knowing that you made it yourself.
All the crafts for teens tutorials have easy, step by step instructions.  There are photos of each step so it will be easy to follow, even if you haven't made anything crafty before.  So, how about browsing the list below and try out a cool teen craft?
To mention a few of my favorites.... string art is really popular right now, so you may want to try making your own home state into string art. Or, try a city skyline in string art.   You will finish with some super cool wall art to decorate your room.
The hemp choker tutorial shows you step by step how to make really cool twisted and knotted jewelry using hemp cord and some beads.  It is really easy to make a variety of necklaces to coordinate with any outfit. 
And I have to mention the spider web earrings.  These are hot for Halloween, but many teens have told me they love these to wear any time of year, if you are a spider lover! They are long dangle earrings and the web resembles a dream catcher with a spider dangling down. 
Do YOU have a teen craft you would like to share? It can become its own page on this website. Click here!
Everyday Crafts For Teens

Winter Crafts

Spring Crafts

Summer Crafts

Fall Crafts

Would you consider a small donation? 
You will receive my craft ebook as a thank you!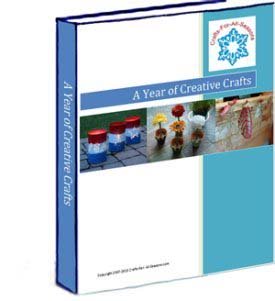 Every little bit helps! If you are enjoying this site, would you consider making a small donation? I use the extra money to help with the cost of craft supplies! With any $5.00 donation or more, you will receive my 650 page ebook full of 178 craft tutorials from this site.  Thank you for your consideration!
Click here to learn more about the book, and to make a donation.