Mother's Photo Necklace

This Mother's photo necklace makes a personalized, cherished gift for Mom. This craft project is fast and easy.
Photos of the children are decoupaged on to wooden beads. There are many variations to make the necklace. I mainly explain how to decoupage on the photos on to wooden beads, but the creativity on making the necklace is up to you. You could add on any type of bead you choose to make a really unique necklace. Or, make this into a bracelet!
If there is only one child, a flat wooden disc bead would look great hanging solo on the necklace, just decoupage the photo on the same way. And if you can't quite find the right shape bead or color you are looking for, just make some beads out of polymer clay! (If you would like more information on working with polymer clay, please check out my Tips and Techniques article)
Materials Needed:   
Digital photos of child's faces

Computer and printer, printer paper
Decoupage Medium (such as Mod Podge)
Paintbrush
Wooden beads (or make your own out of clay)
Cord for necklace
Any additional beads and necklace fastener of choice
Instructions for Mother's Photo Necklace

1. Begin your Mother's photo necklace by reducing the size of your child's photos to fit on the beads you are using. You can use photo software to do this. If possible, also use the crop function in the shape of a circle. You may need to print a few test copies to play around with the correct size. If you do not have photo editing software, you can always crop the picture out yourself with scissors, and reduce the photo using the printer settings. Print the pictures out on regular printer paper, not photo paper. Photo paper tends to be too thick for decoupage, and you will get a nicer result with thin printer paper. Just make sure to set your printer to the heaviest ink volume and "best" quality to get the best looking picture.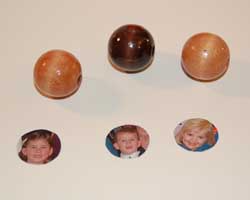 2. Cut out each tiny photo. Apply some decoupage medium to the surface of the bead using a paintbrush. Then, apply the photo to the bead, pressing down the edges well. Then, follow up with a coat of decoupage medium on top of the photo and the rest of the bead. Allow to dry.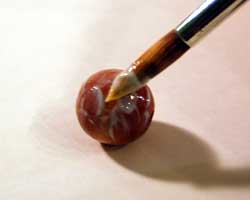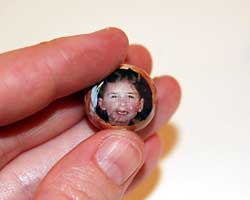 3. Now you can thread on your beads to the necklace cord, adding on any additional beads you choose. Use your creativity! Add a jewelry fastener of choice and your necklace is complete.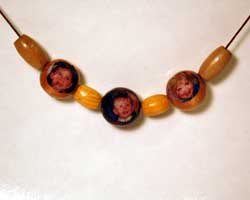 Would you consider a small donation? 
You will receive my craft ebook as a thank you!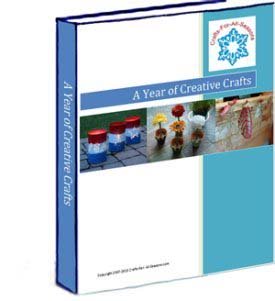 Every little bit helps! If you are enjoying this site, would you consider making a small donation? I use the extra money to help with the cost of craft supplies! With any $5.00 donation or more, you will receive my 650 page ebook full of 178 craft tutorials from this site.  Thank you for your consideration!
Click here to learn more about the book, and to make a donation. 




Home

›

Mother's Day Crafts

› Mother's Photo Necklace



Home

›

All Occasion Crafts

› Mother's Photo Necklace



Home

›

Crafts for Adults

› Mother's Photo Necklace



Home

›

Crafts for Teens

› Mother's Photo Necklace