Mother's Day Craft Ideas to Show Your Love

This collection of Mother's Day craft ideas can be made and given as gifts for your mother, mother-in-law, or your friends that are mothers. In other words, these are gifts and crafts that women like!

This is a good place to come if you want to make a hostess gift, or to give your girlfriend a birthday gift. There are also cute gift ideas for the kids to make by themselves to give to Mom, the most special gifts of all!
Many know that giving a homemade really shows you care. It really shows the person that you were thinking of them and that you went above and beyond to make something special. The other great thing about crafting your own gifts is that they are often inexpensive too!
One of my favorite crafts listed here are the beaded serving spoons.  I make these as gift all the time, and it is gift that is useful and gets used often.  I enjoy seeing my homemade spoons out on the buffet table at a party I attend!  They are not hard to make and I can whip out a set in about an hour, so it is the perfect craft to make while I'm watching a movie with my family, or on a car trip.  I have given them away for teacher gifts, shower gifts, wedding gifts, and birthday gifts.
I also like giving away homemade wine charms.  This is a great gift for someone just getting married or moving into a new home.  You can personalize all the charms since my tutorial using Shrinky Dink sheets you put right into your home printer.

With a bit of planning ahead, it is easy to have gifts ready to give away to your favorite people, especially Mom!


Do YOU have any Mother's Day craft ideas you would like to share? Let's add it to the collection. Click here!

Mother's Day Craft Ideas

YOUR Craft Submissions

The crafts that appear below were submitted by visitors. 
Thank you for sharing your creativity with others!

If you would like to see more Mother's Day crafts have picked by me, please visit by page on Pinterest.
Would you consider a small donation? 
You will receive my craft ebook as a thank you!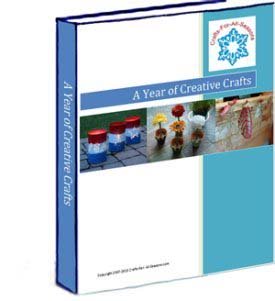 Every little bit helps! If you are enjoying this site, would you consider making a small donation? I use the extra money to help with the cost of craft supplies! With any $5.00 donation or more, you will receive my 650 page ebook full of 178 craft tutorials from this site.  Thank you for your consideration!
Click here to learn more about the book, and to make a donation.