Alcohol Ink Heart Craft

Alcohol Ink Heart Craft - As I was brainstorming new Valentine craft ideas, I remembered my alcohol inks and how fun they are to work with.  What if I were to try to create a template and form the alcohol ink into a heart shape?  I tried it out this week and here is how it came out.  This alcohol ink heart craft is a pretty little decoration to add to your Valentine's day decor.
If you missed the original alcohol ink project I posted, you may want to check that out first.  I explain how you can buy these little ceramic tiles at Home Depot for only 16 cents, making this a super cheap (and fun!) craft.
I think what I like best is how simple this project is, yet the result is very stunning.  I find it quite relaxing, watching those colors swirl.  You have to be patient and give it some time, which I like.  The second thing I like is that if you don't like how it comes out, you can just erase it with alcohol and start all over.
Ready to learn how to make an alcohol ink heart craft? Let's get started.

Materials Needed for the Alcohol Ink Heart Craft:
Newspaper to protect your work area
Tissues and cotton swabs
Paintbrush
Exacto knife
Marker or pen
Heart stencil (template provided below)
Duct tape
70% Ethanol or 95% Isopropanol (any regular drug store rubbing alcohol will work)
alcohol inks in a few different colors (I used red, pink, and two shades of purple)
Small plate stand
A ceramic tile (found at the home improvement store for less than 20 cents each)
Instructions for the Alcohol Ink Heart Craft:
1. Begin the alcohol ink heart craft by spreading out some newspapers to cover your work surface. You may want to wear some disposable gloves too, since alcohol inks can stain.  Gather your supplies.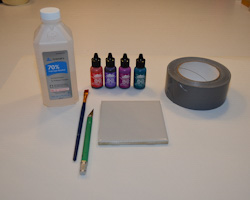 2. Cover your entire tile surface with duct tape.


3. Use a heart stencil you already have, or print out this heart stencil to use (a PDF file will open in a new window). Trace the heart on to the tile with a marker.
4. Cut out the design using an Exacto knife, making sure to cut through the duct tape.
5. Gently peel off the tape from the center heart, so the tile beneath is exposed. At this time, run your fingers along the edges of the tape to make sure it is adhered well to the tile.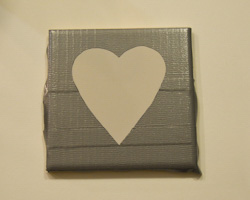 6. Now the fun begins! The first thing to do is to dip your paintbrush into the rubbing alcohol, and dab it all over the heart. You want to create a nice floating layer of alcohol over the exposed tile, as shown. Don't worry, there is really no right or wrong way to do this. Experiment!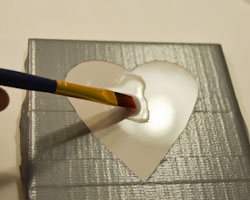 7. Begin applying drops of alcohol inks on top the layer of rubbing alcohol. Add a few or several. Every time you do this you will get a different result! Allow some time for the drops to sit and float together... as you will see in the photos below. Then... let it dry a little bit.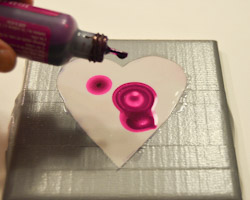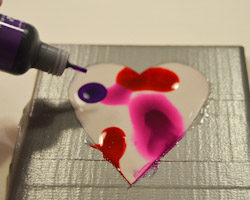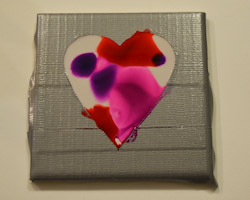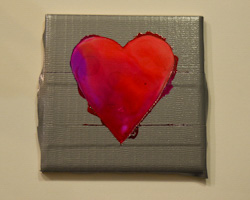 8. If you don't like such a solid background, add a few more drops...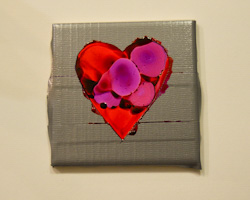 9. Once it has dried a little, try adding on drops of rubbing alcohol with your paintbrush. This removes the color, and adds the white. Tip: I saturate my paintbrush with rubbing alcohol, then hold it over the tile, and flick my finger across the brush to cause tiny droplets of alcohol to land on the tile.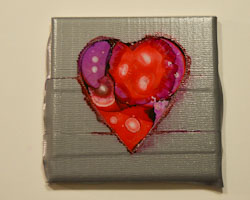 10. If you are happen with your design, let it dry completely, then peel off that duct tape. If you aren't happy with the design, you can erase your entire design and start over. Just rub it down with a tissue saturated with the rubbing alcohol, and it will come right off.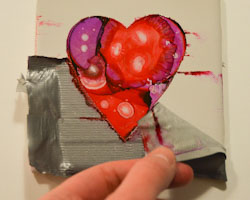 11. Uh oh! Is there a mess? There is bound to be some bleeding on the white parts... Below are two photos from two different projects, the one on the left bled more than the right, but they both were not perfect. So some bleeding is bound to happen, but never fear...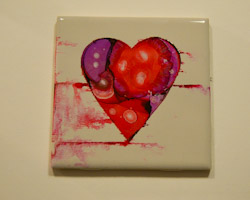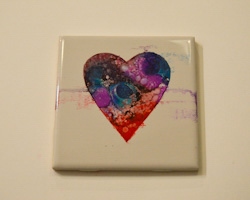 12. All you need is rubbing alcohol to clean up that mess. Dab a little of a tissue and rub it off. When you get close to the heart, use a cotton swab. Be careful not to touch the heart.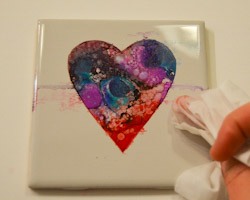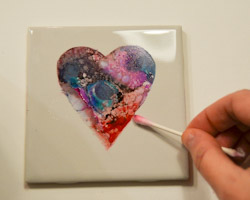 13. Your alcohol ink heart craft is ready to display. You can frame it or place it in a plate holder (found at any craft store near the frames).

Would you consider a small donation? 
You will receive my craft ebook as a thank you!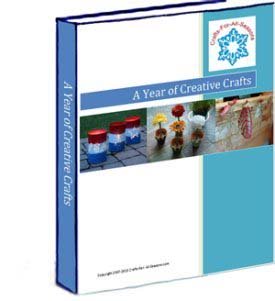 Every little bit helps! If you are enjoying this site, would you consider making a small donation? I use the extra money to help with the cost of craft supplies! With any $5.00 donation or more, you will receive my 650 page ebook full of 178 craft tutorials from this site.  Thank you for your consideration!
Click here to learn more about the book, and to make a donation. 
Home

›

Valentine's Day Crafts

› Alcohol Ink Heart Craft



Home

›

Crafts For Adults

› Alcohol Ink Heart Craft