Scrabble Tile Necklace
by Shalini Kulkarni
(San Jose,California,US)
Scrabble Tile Pendant Necklace Tutorial
These scrabble tile necklaces are very easy to make. Just follow the directions below:
Materials needed-
Wooden scrabble tiles
Decorative paper
Craft knife
Mod Podge
Diamond glaze
Necklace bail and chain
Jewelry glue
Steps to make a scrabble tile pendant-
1. Trace your tile on the decorative paper you wish to use. Carefully cut it out using the craft knife.
2. Coat the tile with a thin layer of Mod Podge and attach the paper. Carefully trim any overhanging paper from around the tile. If you are using a Scrabble tile or other game piece, attach the paper to the plain side. Allow to dry.
3. Coat the top of the paper with Mod Podge and allow to dry. This will seal the paper and keep it from discoloring when you add the glaze.
4. Place a few drops of Diamond Glaze in the center of the tile on the paper. Spread it around to the edges, adding more Diamond Glaze a drop at a time until the front of the tile is covered. Allow to dry.
5. Glue the necklace bail to the top center of the back of the tile pendant and string on a chain. Your tile necklace is ready to wear.
Too tired to make them yourself? Then I invite to you visit:
http://www.starmekcreations.etsy.
OR
http://www.starmekcreations.ecrater.com
to quickly add them to your collection!
Would you consider a small donation? 
You will receive my craft ebook as a thank you!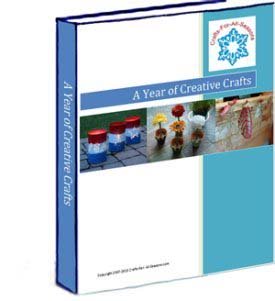 Every little bit helps! If you are enjoying this site, would you consider making a small donation? I use the extra money to help with the cost of craft supplies! With any $5.00 donation or more, you will receive my 650 page ebook full of 178 craft tutorials from this site.  Thank you for your consideration!
Click here to learn more about the book, and to make a donation.