Quilled Greeting Card
by Sujatha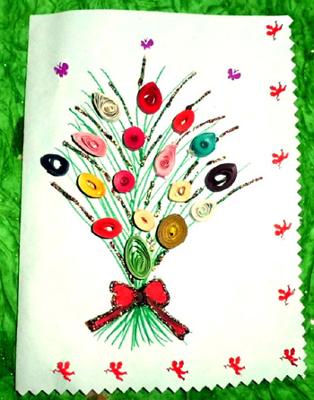 quilled card
You can create very beautiful quilled greeting cards by gluing quilled shapes to a card. The quilling adds a bit of dimension which really makes the cards stand out. Quilling may seem complicated, but it is actually quite easy since they make paper strips designed for quilling (and they are inexpensive), a quilling tool, and even little mats with holes so you can measure each quilled roll to make them uniform in size. It is quite simple to get impressive result.

Here I made a flower bouquet. Follow the steps below to see how it was done.

METHOD :

1. Take the quilling sheet & roll it for your desired shape.
2. Take the chart and cut according to the size you want.
3. Roll the quilling sheet & paste it on the chart paper.
4. Take glitter tube and decorate it as per your wish.
5. Use paint to draw the stem.


Would you consider a small donation? 
You will receive my craft ebook as a thank you!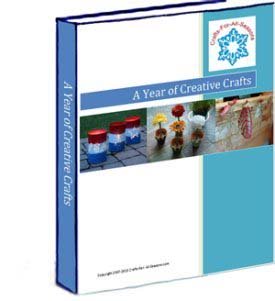 Every little bit helps! If you are enjoying this site, would you consider making a small donation? I use the extra money to help with the cost of craft supplies! With any $5.00 donation or more, you will receive my 650 page ebook full of 178 craft tutorials from this site.  Thank you for your consideration!
Click here to learn more about the book, and to make a donation.