Decorated Gift Bags
by Tryphena Robinson
(Akron, Ohio)
Princess decorated bag
I make personalize gift bags for all occasions.
This bag that I have attached is a Girls Birthday bag theme "Princess".

What I've done is I took a original gift bag and designed it with all princess crafts. I took ribbons and formed them into bows and stapled them on both sides of the bags.

I took pink white and glitter gift tissue and folded them in to triangles and place them inside at different angles.

I purchase a small princess hand held balloon and place half way in the bag. I then placed inside glitter, white & pink rose peddles as a added touch.

On the outside I place different craft items on the bag, a full body princess 3D stickers, some multi color rhinestones all over the bag. I added glitter on the outside. I also added other princess stickers.

I added sticker words that express the theme of the bag.

I also added the birthday girl name on the back of the bag and in the card part of the bag.

I also made a homemade card to go inside bag that match the princess theme. I added a crown and a princess wand.
Would you consider a small donation? 
You will receive my craft ebook as a thank you!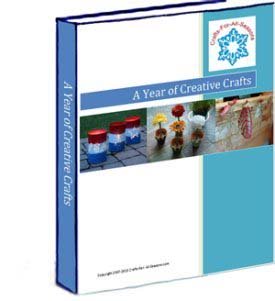 Every little bit helps! If you are enjoying this site, would you consider making a small donation? I use the extra money to help with the cost of craft supplies! With any $5.00 donation or more, you will receive my 650 page ebook full of 178 craft tutorials from this site.  Thank you for your consideration!
Click here to learn more about the book, and to make a donation.