50's Girl Costume
by Lori Luna
(Litchfield Park, AZ USA)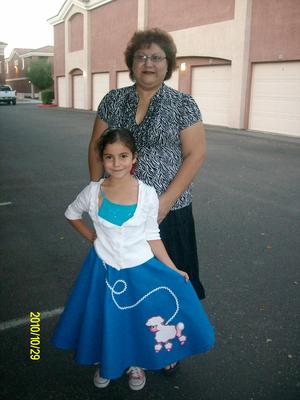 My 50's Girl
My daughter decided she wanted to do a 50's poodle skirt. We decided on a blue felt material and white toole for underneath so that it would be fluffy and big like back in the day. Cut and measure the skirt material to the size you need on the pattern. This pattern can be picked up at any craft store or Walmart. Cut the length to just above the ankle. Then line the skirt with the toole so that you get the volume and the fluffiness to make it look original. I bought the poodle applique at Walmart so you can just sew that on the right side of the skirt then get a trim that matches the poodle. There are many colors of poodles to choose from. So then sew on the trim from the neck of the poodle on up to the hip of skirt, and don't forget to add the little loop in there. Then we just bought a shirt to match the skirt and the little jacket to complete this costume.

Supplies:

Any color felt material that you want
1 poodle aplique found at any craft store
trimming for the leash preferably that matches the poodle
use a pattern bought at any craft store
Would you consider a small donation? 
You will receive my craft ebook as a thank you!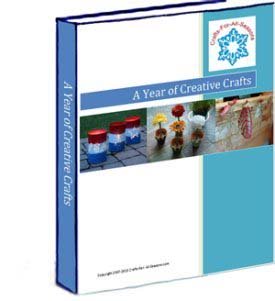 Every little bit helps! If you are enjoying this site, would you consider making a small donation? I use the extra money to help with the cost of craft supplies! With any $5.00 donation or more, you will receive my 650 page ebook full of 178 craft tutorials from this site.  Thank you for your consideration!
Click here to learn more about the book, and to make a donation.