New Year's Eve Party Hat Craft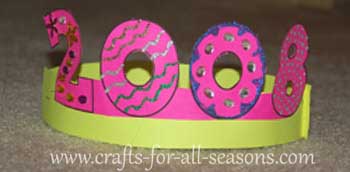 This New Year's eve party hat is so fun to make, and your children will have lots of fun decorating it! They are quick and easy to do, and each hat will look very different depending on its color and how it is decorated.
If you are hosting a New Year's Eve Party, these are easy to make for your guests instead of buying the same old looking hats.
You can really dress these up too. I've made these with black headbands and silver numbers using heavier cardstock, and they actually look quite sophisticated! Or you can try using patterned scrapbook papers for a nice look without having to add embellishments.
Materials Needed for this New Year's Craft:   
Two sheets of card stock, you choose the colors
Scissors
Glue
Stapler
Glitter, sequins, paints, crayons, (whatever you wish to decorate your hat)
Instructions for the New Year's Eve Party Hat
1. Begin the New Year's Eve party hat by clicking here to open up an Adobe Reader template for the 2022 numbers. A new window will pop up. Print this template out on colored card stock.


2. Decorate the 2022, in any way you chose. You can use markers, paints, stickers, crayons, glitter, sequins, the list goes on and on. Glittery things look great and make the hat for festive and appropriate for a New Year's party. Here I used glitter glue, and acrylic flat sided jewel beads which I had left over from another project.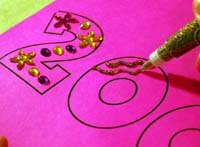 3. Allow the 2022 to dry and then cut it out with scissors. Leave the numbers together by not cutting the bottom of each letter out. Instead, leave about an inch of card stock to connect all the numbers (see photo below).
4. Take another piece of card stock, and cut a one inch 11 inch strip from the long edge of it. Then, cut another 11 inch strip. Staple the two strips together as shown. This will be the head band.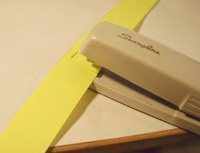 5. Measure your child's head, and then staple the band together in a circle to match the diameter. The 2022 can then be stapled or glued to the band. Have fun!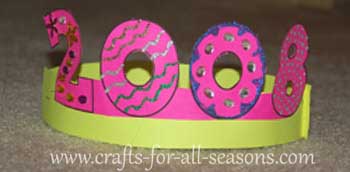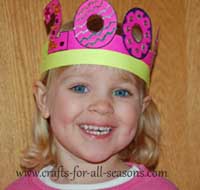 Would you consider a small donation? 
You will receive my craft ebook as a thank you!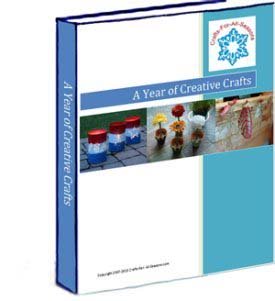 Every little bit helps! If you are enjoying this site, would you consider making a small donation? I use the extra money to help with the cost of craft supplies! With any $5.00 donation or more, you will receive my 650 page ebook full of 178 craft tutorials from this site.  Thank you for your consideration!
Click here to learn more about the book, and to make a donation. 
Home

›

New Year's Crafts

› New Year's Eve Party Hat



Home

›

Crafts for Toddlers

› New Year's Eve Party Hat



Home

›

Crafts for Preschoolers

› New Year's Eve Party Hat



Home

›

Crafts for School Age Kids

› New Year's Eve Party Hat