Fairy Garden
by Katje
(Kansas City)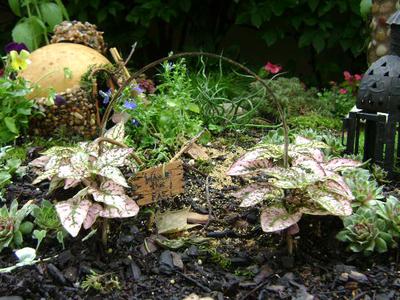 fairy garden
Here is how I made this fairy garden: I used a coffee table I found curbside. It had been glass topped. I used the space the glass occupied and lined it with chicken wire and a couple of layers of burlap. I then filled it with soil with fertilizer and started planting Licorice Plant, Scottish moss, moss from my shady side yard, Hens and Chicks, Impatiens, Corkscrew grass, Oregano, Sedums, Pansies, Lobelia, etc. I made a fairy tower with some bathroom redo leftovers and a pringles can, funnel, rocks, bark, moss and sticks. I used a chunk of gourd for a Hob house along with some other craft supplies, complete with solar light, fireplace and bedroom loft. An old small lantern made a gazebo. I poured sand paths and added rocks, tiny potted plants, signs and a basket handle entry arch. Fairy gardens are always a work in progress and there is always stuff to add.
Would you consider a small donation? 
You will receive my craft ebook as a thank you!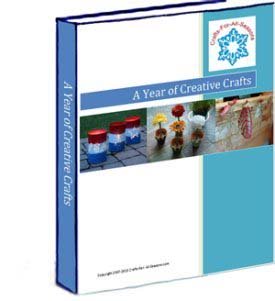 Every little bit helps! If you are enjoying this site, would you consider making a small donation? I use the extra money to help with the cost of craft supplies! With any $5.00 donation or more, you will receive my 650 page ebook full of 178 craft tutorials from this site.  Thank you for your consideration!
Click here to learn more about the book, and to make a donation.