Jelly Bookmark
by Samantha
(USA)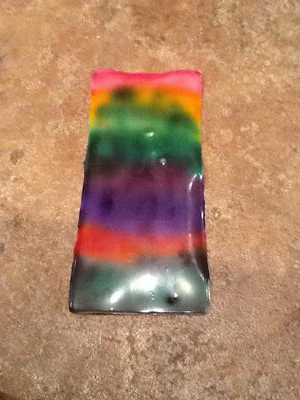 Jelly Bookmark
Jelly bookmarks are easy and fun to make!

Things Needed:

Elmer's wet glue
washable markers
tooth pick
rectangular shape container
First, you want to use your washable markers, and color the bottom of the container what every color, or colors you want. (Make sure that you use washable markers because if you don't your container will get ruined). Then take your Elmer's wet glue and pour it in the container over the marker colors, ad thick or thin as you want it to be. Then let it dry for at least 24 hours. It depends though how much glue you use because a thick layer takes longer to dry, where as a thin layer takes about 24 hours. You should try to touch it with a toothpick to see if it is hard or if it is still kind of wet. You will know its dry when the tooth pick doesn't go into it.
That is how you make a jelly bookmark!
Would you consider a small donation? 
You will receive my craft ebook as a thank you!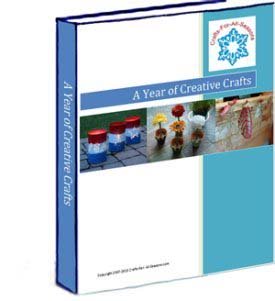 Every little bit helps! If you are enjoying this site, would you consider making a small donation? I use the extra money to help with the cost of craft supplies! With any $5.00 donation or more, you will receive my 650 page ebook full of 178 craft tutorials from this site.  Thank you for your consideration!
Click here to learn more about the book, and to make a donation.