Leaf Wreath

Fall Crafts for Kids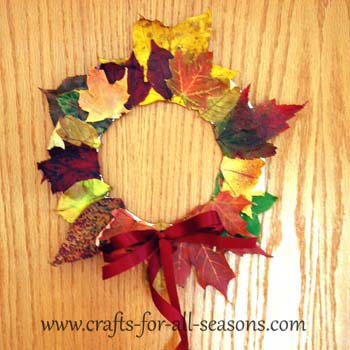 Create a leaf wreath this season... so easy to do! This is a wonderful craft project for any age. It is quick to put together and brings some of the outside in.
This is an easy craft, so it works well as a daycare or preschool craft. Take a walk with the children and have them enjoy the color of the leaves and collect those that have fallen on the ground. Try to pick up the ones that are still fresh, and avoid the dry ones.
This craft isn't just for children. Any age will enjoy a walk outdoors, collecting leaves this time of year. Senior centers and nursing homes can use this a craft for their residents. Each senior can decorate their own nature wreath to hang on their door.
Materials Needed:   
Fresh Fall leaves in various colors
Paper plate
White school glue
Scissors
Pretty ribbon
Instructions for the Leaf Wreath


1. Begin this Autumn craft by collecting about twenty colorful leaves from outside. Try to get nice fresh ones that have just fallen... they will be easier to glue on.

2. Cut the middle out from a paper plate. Fold the plate in half to get the cut started in the middle, then cut along the rim to make about a 2 inch paper plate border (young kids may need help with this part).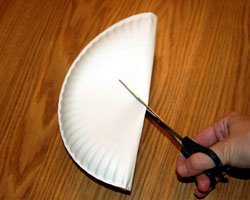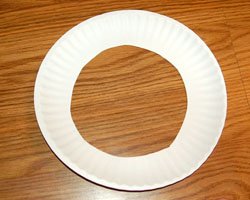 3. Continue building the wreath by gluing each leaf to the paper plate. Slightly overlap each leaf. For this leaf craft, I had each leaf point in the same direction, with the stems pointing inward.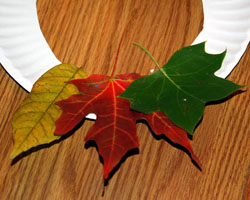 4. Next, clip off the stems from each leaf using scissors.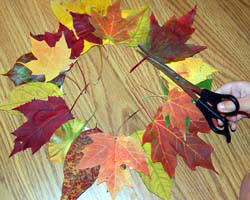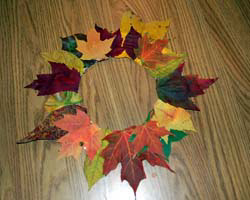 5. Tie a pretty Fall ribbon in a bow, then glue the bow on to the wreath.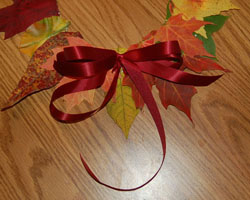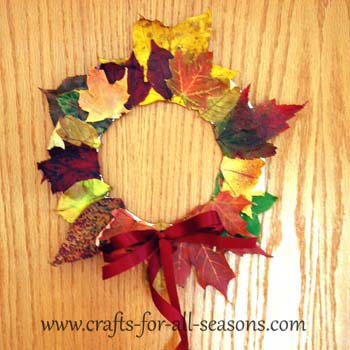 Would you consider a small donation? 
You will receive my craft ebook as a thank you!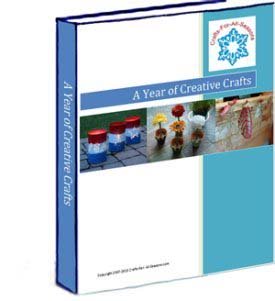 Every little bit helps! If you are enjoying this site, would you consider making a small donation? I use the extra money to help with the cost of craft supplies! With any $5.00 donation or more, you will receive my 650 page ebook full of 178 craft tutorials from this site.  Thank you for your consideration!
Click here to learn more about the book, and to make a donation.