Paper Flower Wedding Wreath
by Marnie Kirsch
(Newport News, VA, USA)
Paper Flower Wedding Wreath
Materials needed:
- cardstock approximately 50 pieces of 8 1/2" x11" or 35 pieces of 12" x 12"
- 1 16" blank foam wreath form
- 1 12" blank foam wreath form
- 1/2 to 1 yard of co-ordinating fabric
- hot glue gun & glue sticks
- 1.5" floral pins
- image cutting machine ( Cricut Maker, Cricut Ait, Brother Scan & Cut)
- quilling tool


1. Cut approximately 400 flowers on the cutting machine. There can be one or more flower designs. Flower templates should range in size to give wreath greater texture and fullness.

2. Roll flower templates using a quilling tool.

3. Secure each flower to the flower base with hot glue.

4. Attach smaller wreath form on top of the larger wreath form with hot glue or a strong glue. Let dry thoroughly.

5. When wreath is dry and glued together, cover the form with strips of fabric. This minimizes loose pieces of foam from breaking off.

6. Attach flowers - one at a time - to the wreath base that has been covered with fabric.

7. Push a floral pin in the center of each flower
be sure to fill in all areas of the wreath on the front and sides.

8. Leave back empty so wreath can "rest" against the wall when it is hung up.

9. Attach a picture hanging wire or hook to top back center of wreath.

10. Attach ribbon to wreath and or a sentiment in the wreath center.


Would you consider a small donation? 
You will receive my craft ebook as a thank you!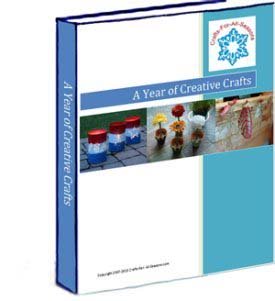 Every little bit helps! If you are enjoying this site, would you consider making a small donation? I use the extra money to help with the cost of craft supplies! With any $5.00 donation or more, you will receive my 650 page ebook full of 178 craft tutorials from this site.  Thank you for your consideration!
Click here to learn more about the book, and to make a donation.