Pocahontas costume
by Lori Luna
(Litchfield Park, AZ USA)
Pocahontas costume
Pocahantas:

We did Pocahantas for 2011. What you need is a tan soft material like a suede for making the dress part. I used a basic dress pattern. Cut the suede material to the size you need in which I cut a size bigger so that my daughter would be able to wear it for another year if she wanted to. Cut the dress to where it will be a one shoulder then later add a thin strap on the left side to keep from falling. About an inch down from the shoulder cut, sew on your blue material across onto the left side under that sew on your fringe in the same direction as the blue material. On the bottom of the dress sew on the blue material from left to right. Underneath that sew on more fringe to get that full effect of the Pocahantas costume. For the necklace use a thin elastic place the clear diamond shape jewel in the middle and add blue beads to each side depeding on how long you need it. Then I bought some brown boots to create the entire costume.

Materials:


Tan suede material
blue shiny material
tan fringe
Join in and write your own page! It's easy to do. How? Simply click here to return to Share You Homemade Halloween Costume.
Would you consider a small donation? 
You will receive my craft ebook as a thank you!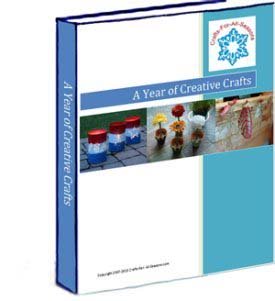 Every little bit helps! If you are enjoying this site, would you consider making a small donation? I use the extra money to help with the cost of craft supplies! With any $5.00 donation or more, you will receive my 650 page ebook full of 178 craft tutorials from this site.  Thank you for your consideration!
Click here to learn more about the book, and to make a donation.