The Energizer Baby
by Christine Krueger
(Aurora, Colorado)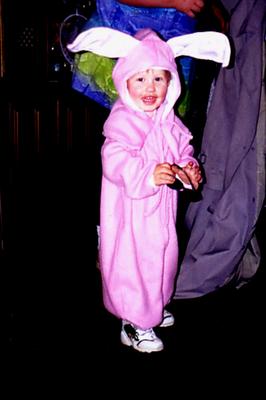 It's the Energizer Baby -- he keeps going and going and going.....
Materials Needed:

2 yards pink fleece
A pink scrubby - probably found at a dollar store
two old wire hangers
empty toilet paper roll
Energizer logo and some aluminum foil
Sleeper pattern
pink ribbing
velcro with sticky tape
First, make a sleeper out of the pink fleece. Baste the scrubby on at the tailbone. Make a hood, leaving the face open, and make ears, using the wire hanger to get them to stand up. For the "battery", print out the energizer battery logo. Glue on the aluminum foil for the silver parts. Glue or tape around the toilet paper roll to create a "battery". Cut a two inch piece of velcro, sewing the soft section to the center back of the sleeper and using the tape, tape the bristly part to the toilet paper roll. Push the battery onto the velcro at center back.
Add sunglasses, and you have the Energizer Baby!
Would you consider a small donation? 
You will receive my craft ebook as a thank you!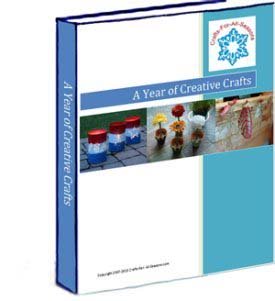 Every little bit helps! If you are enjoying this site, would you consider making a small donation? I use the extra money to help with the cost of craft supplies! With any $5.00 donation or more, you will receive my 650 page ebook full of 178 craft tutorials from this site.  Thank you for your consideration!
Click here to learn more about the book, and to make a donation.