Halloween Party Ideas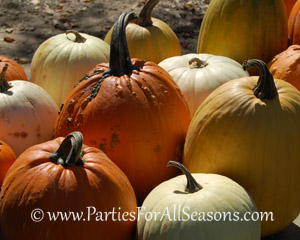 This article will give you some great Halloween party ideas to make your gathering fun, creative, and spooky! 
I walk you through the planning process step by step. As you read, you will find links that lead you to more specific information. Take your time and explore all the ways to make your Halloween party a success!
Halloween Party
Ideas:
Figure Out When You Are Having It
Most Halloween parties take place the Saturday before or after Halloween (October 31st). If you want more guests to be able to attend, you may want to try the Friday night before or after Halloween.

Halloween Party
Ideas:
Plan out the Food
What is great about this holiday is you can really creative with the food you serve. I never cease to be amazed how you can turn Halloween appetizers and snacks into little monsters and creepy body parts!
If you want some of these creative Halloween food ideas, simply visit my Pinterest page for tons of inspiration!
Halloween Party
Ideas:
Want to Play Some Games?
You don't have to have games at a Halloween party. People come dressed up and that provides a lot of entertainment and socializing on its own. However, if you want to include them, that's great. This is especially fun for a children's Halloween party. The following link has a lot of kids Halloween games to pick from.

Halloween Party
Ideas:
Decorating is KEY!!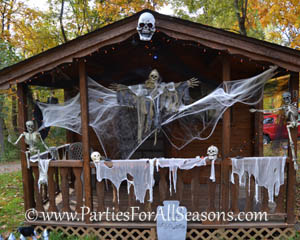 Decorating is essential for a Halloween party! But I'm sure you already knew that. 

My husband and I used to throw Halloween parties back in the day, before we had our children. I really enjoyed decorating for it. Every year we also go Halloween camping and we decorate our camp site. Needless to say, I have acquired a lot of Halloween decorations through the years and I have a large section of my attic devoted to it.
I have tons of Halloween decorating ideas so be sure to check out the page I have created for this topic. It explains ways to turn your decorate your yard and your house!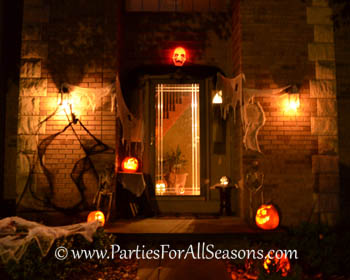 Halloween Party
Ideas:
Figure out Your Costume
Whether you require guests to dress up or not is up to you. But it is essential that the host and/or hostess is dressed up in costume! It is a Halloween party, after all.
I love when couples dress up together as a couple. One year my husband and I were hippies, one year we were Danny and Sandy from Grease, one year a doctor and a nurse.
If you need Halloween costume ideas you can find so many on the Internet and on my page dedicated to homemade Halloween costumes, if you would like to try to make something yourself. Many of these costumes are for children but some can be easily tailored to fit an adult. Or visit Pinterest for some inspiration. I never tire of Pinterest.
Here's some of my favorite costumes I have seen over the years:
Cruella de Vil from 101 Dalmations
Gilligan, The Skipper, Ginger and MaryAnn from Gilligan's Island
Half Man/Half Women (split down the middle)
Jack Sparrow from Pirates of the Caribbean
Moses, holding the stone tablets
Stevie Ray Vaughan
Billy Idol
A cook and a French maid
A go go girl and a 70's macho dude (think Austin Powers)
Indiana Jones
Alex from Clockwork Orange
Michael from Halloween
Freddy Krueger

Halloween Party
Ideas:
Send the Invitations Well in Advance
Depending on how casual the party is, the invitation could be as simple as an Facebook event invite or a casual email. There are fun websites for designing invitations that are viewed on email, such as Evite.com.
For a more traditional invitation, you can buy the type where you fill in the information with a pen. Or, try making some on your own using a computer.
I include lots of Halloween invitation ideas, as well as a free printable invitation that you can edit on your computer. Be sure to check it out for some great ideas.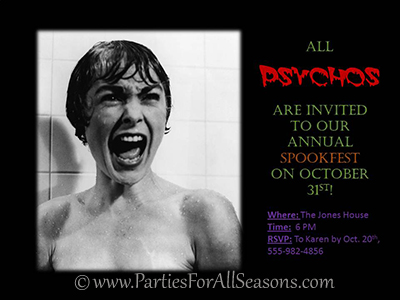 For adult parties, I think it is best to send out the invitations one month in advance. You will read and hear different advice on this, so use your judgment. I have a set of friends that are very busy so I need to give at least one month's notice!
Remember to ask for a RSVP too so you can plan on how many are attending the party!
Would you consider a small donation? 
You will receive my craft ebook as a thank you!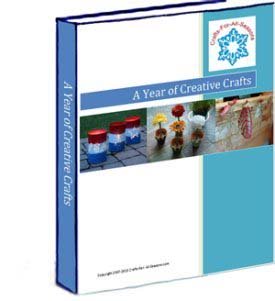 Every little bit helps! If you are enjoying this site, would you consider making a small donation? I use the extra money to help with the cost of craft supplies! With any $5.00 donation or more, you will receive my 650 page ebook full of 178 craft tutorials from this site.  Thank you for your consideration!
Click here to learn more about the book, and to make a donation. 




Home

›

Halloween Crafts

› Halloween Party Ideas