Do You Have a Homemade Costume of Your Own You Would Like to Share?
Please share a photo of your costume and explain how you made it. Just fill out the rest of this form and follow the help boxes if you need it.

Unfortunately I am not able to accept submissions that also appear on other websites. This is because duplicate content is frowned upon by the search engines. If you have shared your costume on other websites, please re-word your tutorial here.

Please make sure the photo is your own so I have permission to post it here.
Here's the Costume Submissions So Far...
Below are all the costumes submitted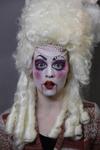 Doll Halloween Costume
Doll Halloween Costume To get started, you will need the following colors of face paint: - Black - Violet - White - Hot Pink - Eggplant - …

Human Stapler
Our son loves to pretend he is a school teacher, so he is always asking for things his teachers have - markers, hole punchers, erasers - but his favorite …

Thomas the Train
Products used : Glue Tempera paint Styrofoam pieces cardboard (different thicknesses) One Tin Can I found several sizes of boxes. One box served …
Would you consider a small donation? 
You will receive my craft ebook as a thank you!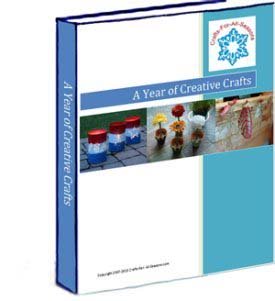 Every little bit helps! If you are enjoying this site, would you consider making a small donation? I use the extra money to help with the cost of craft supplies! With any $5.00 donation or more, you will receive my 650 page ebook full of 178 craft tutorials from this site.  Thank you for your consideration!
Click here to learn more about the book, and to make a donation.